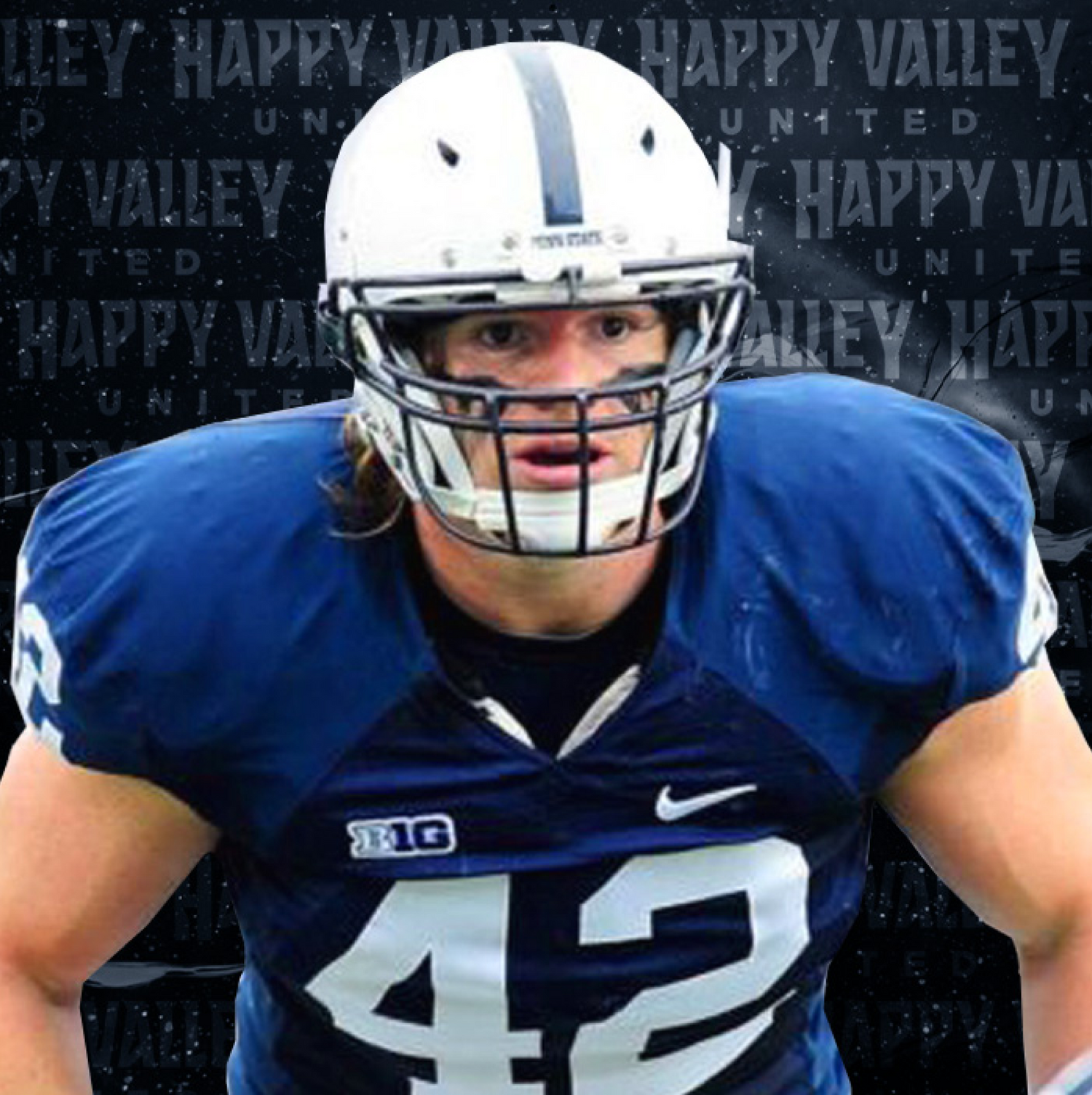 A 4-year letterman as a Linebacker, Michael graduated from Penn State University in 2012 with a degree in criminal justice. A 2nd-generation legacy player tenured in the last four years of the Paterno era, Michael was preceded by his father, Rich Mauti ('75-'77), and his brother Patrick Mauti ('05-'09)- both PSU Football Lettermen. In 2012 as a team captain, he earned AP 1st Team All-American and 1st team All-Big10 Conference honors and won the Pat Fitzgerald Big10 Linebacker Of The Year Award. Drafted in the seventh round by the Minnesota Vikings, where he spent two seasons, Mauti was signed by his hometown team the New Orleans Saints and, in 2015, voted by teammates to be the Special Teams captain. That year, he was named Special Teams MVP before his final NFL season in 2017-18. Aside from his five-year NFL career, Mauti's resume exemplifies leadership as a voted player/captain at every level of organized football. In the aftermath of the NCAA sanctions, which included a lifted transfer rule for all players in the summer of 2012, Mauti, along with his fellow senior captains, led a heroic campaign on and off the field which kept the bulk of the Penn State roster together throughout the season.
Tim McLaughlin serves as the Vice President of Donor Relations – East for Blueprint Sports. In this role, he will be responsible for building, cultivating, and soliciting prospects at the major gift or principal level, working closely with the collectives in the East coast region. McLaughlin possesses over 11 years of experience working in college athletics, the first five coaching NCAA men's basketball at three different institutions, and the latest six working in development and fundraising in various advancing roles at the University of Pennsylvania. In his time at Penn, his team embarked upon the "Game Onward" campaign that raised over $240M for Penn Athletics against a $150M campaign goal. He also served as NAADD Conference Representative for the Ivy League during his tenure at Penn.
McLaughlin holds a Bachelor of Science degree in Management from Boston College's Carroll School of Management and a Master of Arts in Liberal Studies from Wesleyan University. In his time as an undergraduate at Boston College, McLaughlin served as a team manager for the men's basketball team. In his free time, he likes to read and play pickup basketball.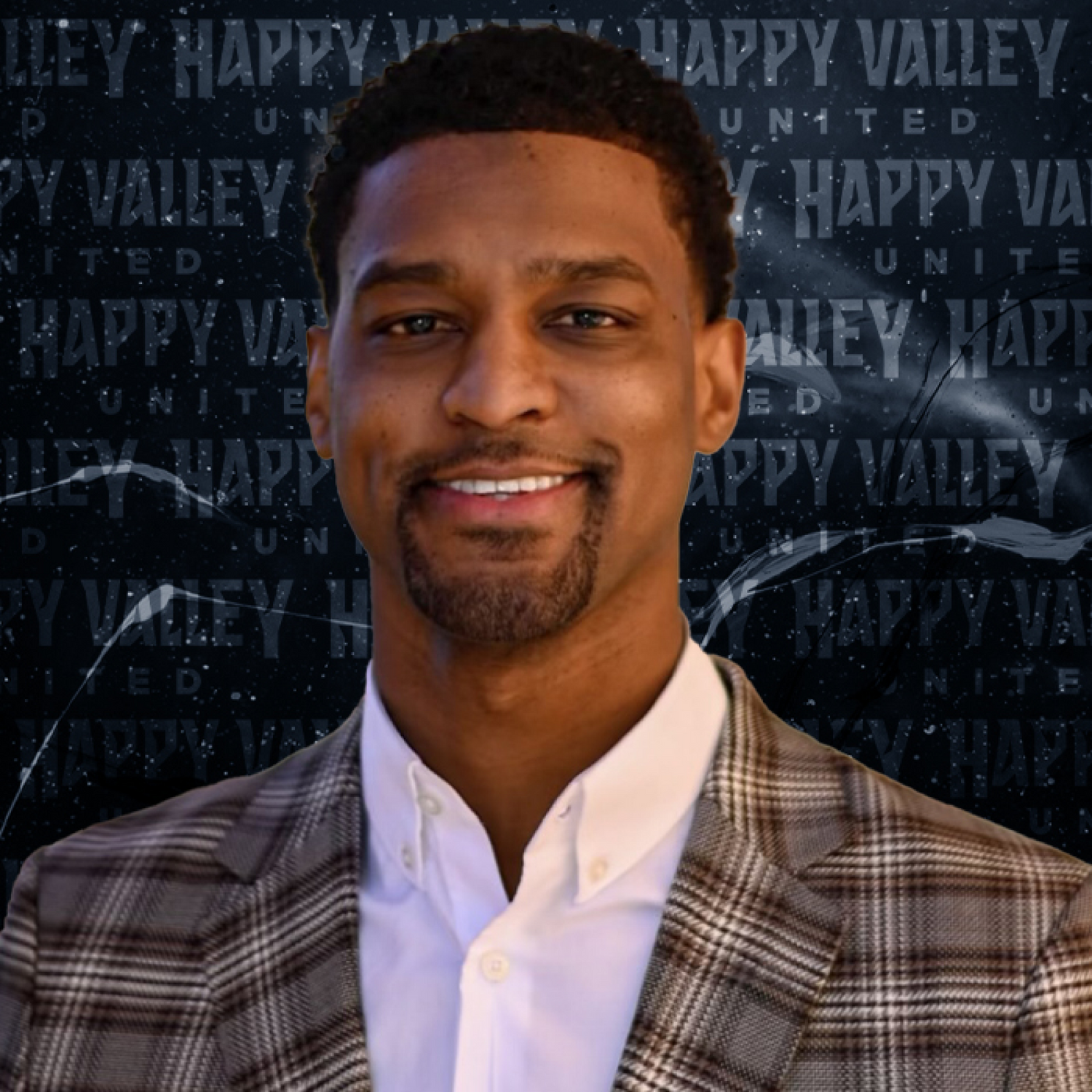 McCladdie joins Happy Valley United after most recently serving as the Assistant Director of Athletics/Director of Athletic Development at Davidson College. In this role, he was responsible for leading fundraising efforts for athletics, which, under his leadership, achieved a new fundraising high mark in fiscal year 2022, raising over $23.1 million in support of scholarships, operations, and capital projects. Prior to his time at Davidson, he worked in athletic development at Oregon State University and the University of Virginia. McCladdie holds a bachelor's degree and an MBA from The Citadel. During his time at The Citadel, he served as a two-time team captain and leadership council member on the football team.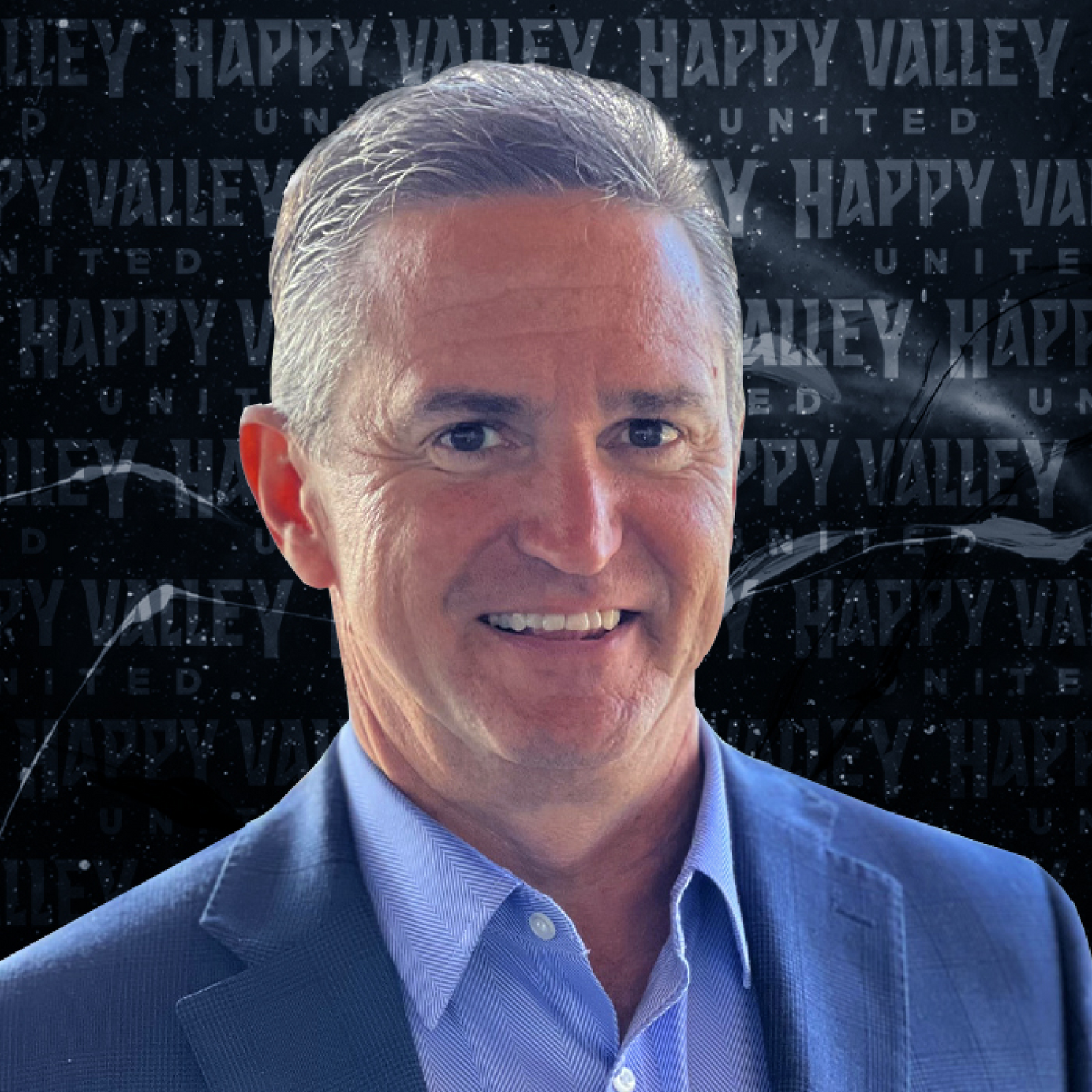 Brad Dillman is a Penn State alumnus who comes to Happy Valley United with more than 30 years of successful sales experience in developing new territories and loyal customers. As Happy Valley United's Director of Development and Corporate Partnerships, Brad combines his intense passion for forging authentic, long-lasting relationships and his love of all things Nittany Lion. He has managed and led corporate healthcare teams in the US, New Zealand and Australia and has proven over and over again that his unwavering commitment to work ethic, personal growth and success has been a winning combination, both personally and professionally. Brad looks forward to leveraging his vast Penn State network and winning sales strategies as he helps build NIL opportunities for Nittany Lion student-athletes through Happy Valley United.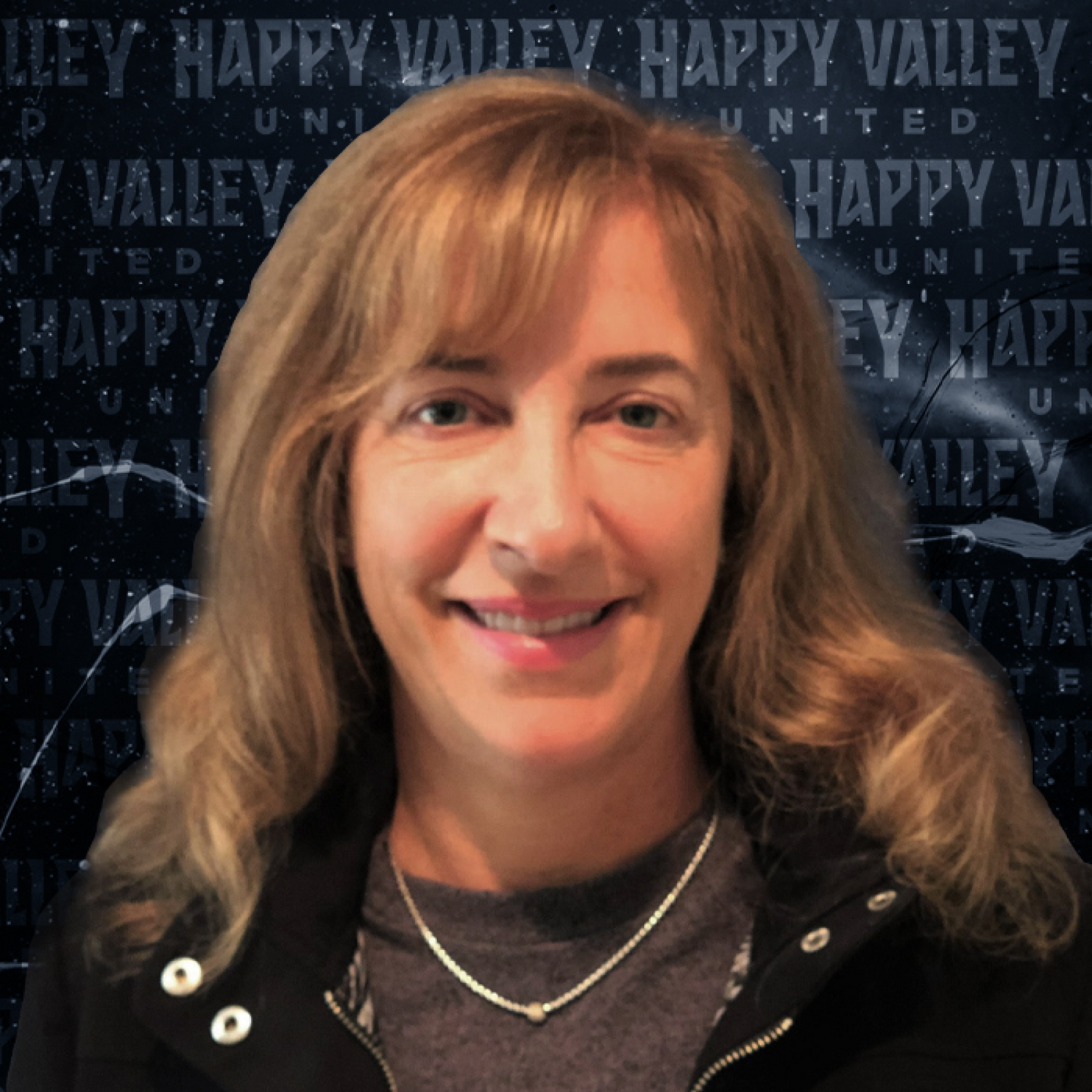 As a former Penn State lacrosse player and Lifetime Member of the Penn State Alumni Association, Jennifer Ferrang brings a wealth of Penn State pride to her role as Happy Valley United's General Manager of Development and Corporate Partnerships. With more than 30 years in the healthcare sales and general management, Jennifer also brings significant experience as a successful executive leading commercial teams, having held various leadership roles at Cardinal Health, Quest Diagnostics, Aetna and Kaiser Permanente. Jennifer earned a bachelor's degree in Healthcare Administration from Penn State and a master's degree in Business Administration from Rensselaer Polytechnic University. She is passionate about helping women advance their careers, serving as Executive Sponsor of the Women's Initiative Network for the North Chapter at Cardinal Health. Jennifer is a past member of AWE (Advancing Women Executives) and a current member of Women Business Leaders (WBL) in Health Care and active in supporting students enrolled in Penn State's Health Policy and Administration master's program.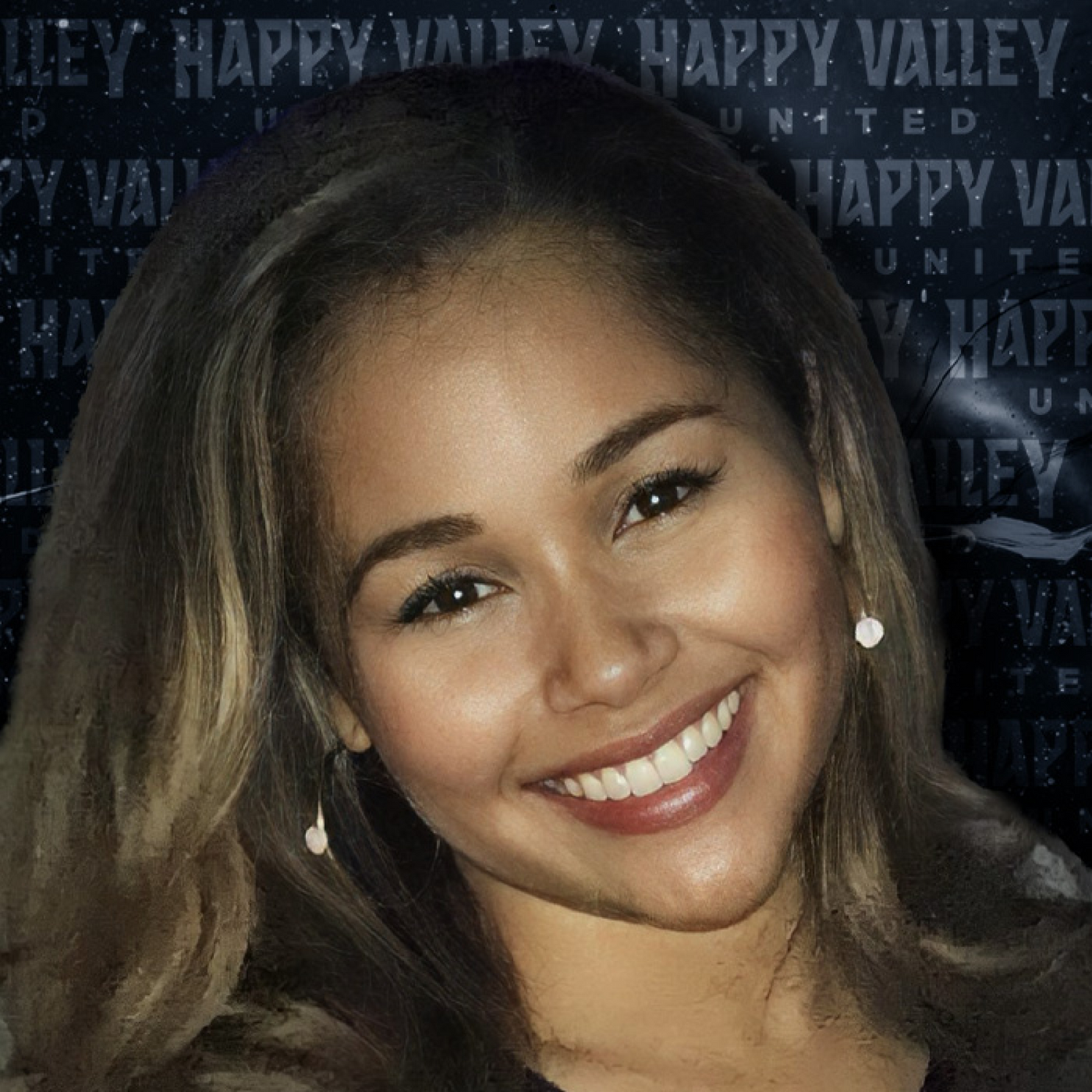 As Director of Events & Athlete Engagement, Sara is responsible for managing athlete deliverables under the terms of their contracts with the collective. She also engages with corporate and community organizations with the collective to provide athletes with opportunities aligned with their interests and aspirations.Sara is a Penn State alum ('16 PGA Golf Managment; Recreation, Parks, & Tourism) and received her master's degree in Art Business from the Sotheby's Institute of Art (University of Manchester).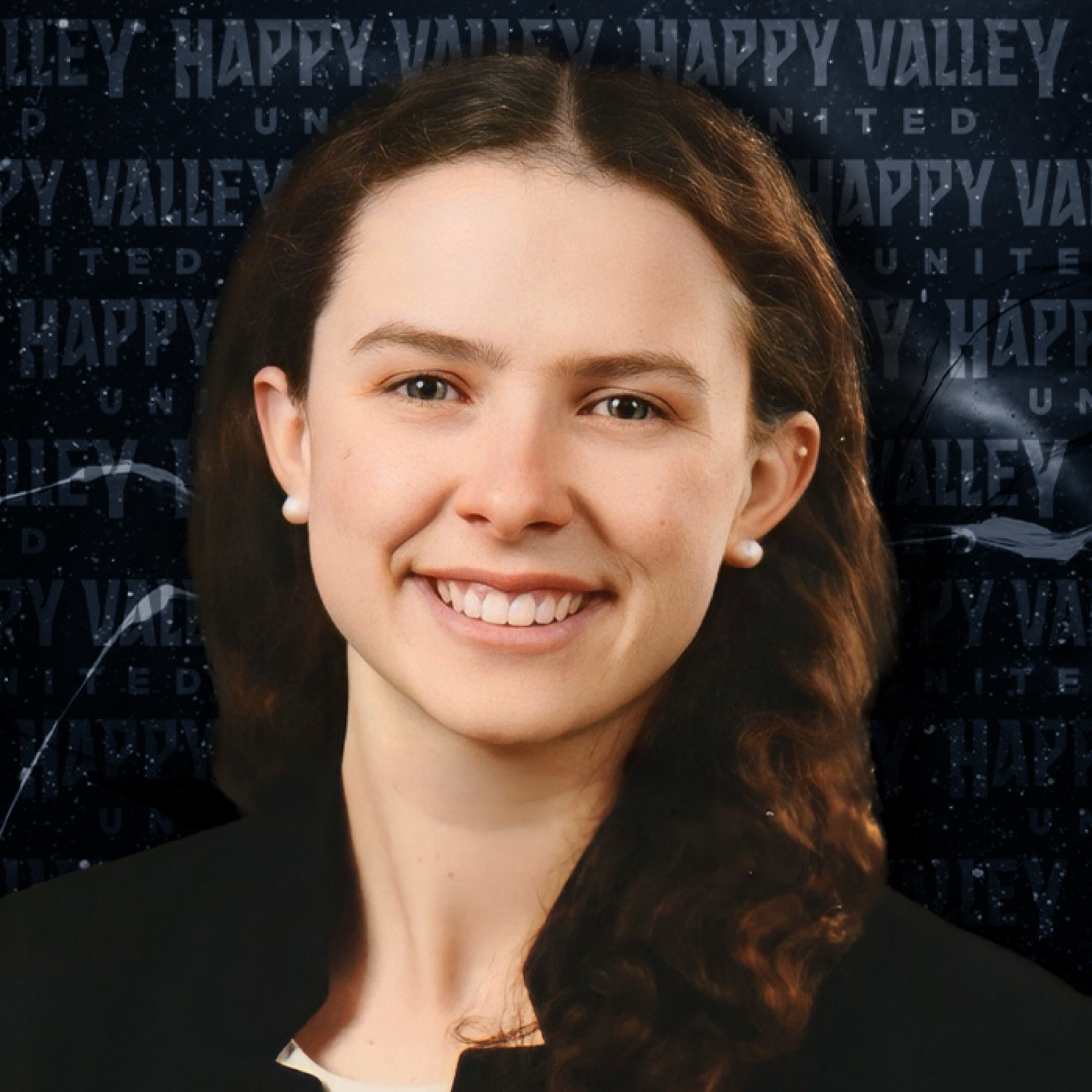 Alexis Yoder graduated from Penn State University with a bachelors degree in broadcast journalism and minors in business and sports studies with a sports journalism certificate. A lifelong Nittany Lion, Alexis worked as a reporter covering Penn State football, men's and women's basketball and other sports prior to joining Happy Valley United. She channels her passion for Penn State into her work with student-athletes and helping them maximize their NIL opportunities.
Rich Stankewicz is a proud Penn State Letterman who joins Happy Valley United with a distinguished career spanning 20 years in software development and product management. As the company's Director of Operations, Rich leverages his passion for fostering high-performing teams and his love of everything Penn State. He has overseen and guided teams across the United States, Canada, India, and Vietnam, consistently demonstrating his relentless commitment to operational efficiency, product innovation, and professional success. His track record is a testament to his innovative approach to software development and adeptness in managing large-scale projects. Rich eagerly anticipates harnessing his extensive Penn State network and his strategic management techniques to contribute to the cultivation of NIL opportunities for Nittany Lion student-athletes through Happy Valley United.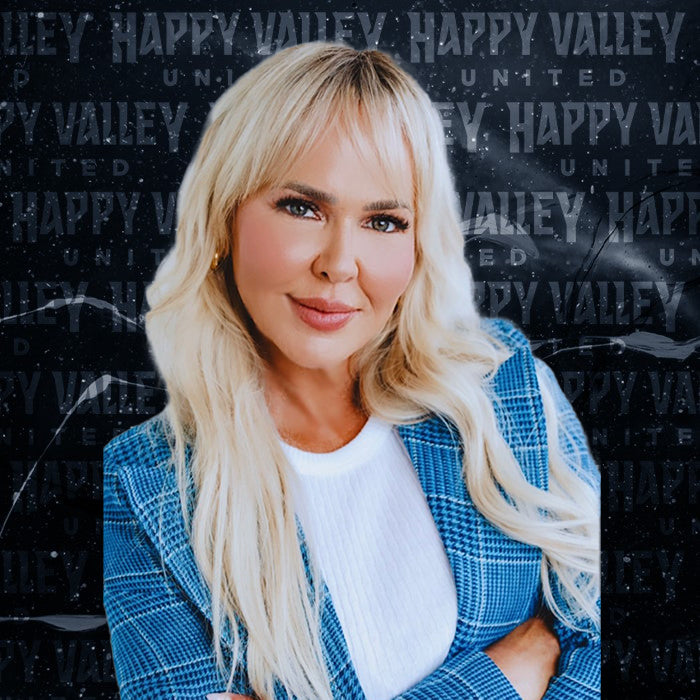 For more than two decades, Wendy Hoover has been a well-regarded counselor to a Pennsylvania governor, high-ranking state lawmakers, and leaders of business and industry. A passionate supporter of Penn State football, she's now putting her vast experience to work for Happy Valley United.
Wendy has represented Fortune 500 companies, health care providers, nonprofits, colleges and universities, cultural institutions, and statewide organizations. While working in the Pennsylvania Senate, she helped build critically needed grassroots support to secure new stadiums for professional sports franchises in Philadelphia and Pittsburgh, as well as Penn State's baseball stadium, considered one of the finest in college baseball.
Read More
Prior to joining Happy Valley United, Wendy served as a key member of one of Pennsylvania's most influential and successful lobbying firms and a national trade association. In addition to lobbying, she helped organize fundraisers, special events and receptions. Among her clients were the Pennsylvania Troopers Association, the Kimmel Center, the City of Philadelphia and the Philadelphia 76ers.
She began her career in public service, serving in leadership roles for several elected officials, including Gov. Tom Ridge, Senate President Pro Tempores' Robert Jubelirer and Joseph Scarnati, she was Chief of Staff to a state senator from the western part of the state, and legislative assistant and assistant of special projects to Speaker of the House Matthew J. Ryan.
A native of Claysburg, Blair County, Wendy is a graduate of Lock Haven University with a degree in political science. She resides in Mechanicsburg and State College with her husband, Will, a longtime business executive and former Penn State baseball coach. They have four children: Emerson, Addyson, Grayson and Will (Bub) – and the real bosses of their family, French bulldogs: Clemens, George, Hendrix and Huxley.