Adam Breneman signed on as the vice president of media and co-founder of Mercury a year ago. After an All-American tight end career, he had a brief stint in politics before joining the Arizona State coaching staff for two seasons.
His post-football career has already taken him across the college sports landscape. But Breneman, now 28, will always be tied to his time at Penn State. A four-star prospect coming out of high school, he was one of the first highly-touted recruits to commit to Bill O'Brien.
It's all coming full circle for him now. In his role with Mercury, the college sports company has made a six-figure NIL commitment in partnership with the Penn State-driven collective Happy Valley United. The "State Media" content network will also be launching, featuring current and former Nittany Lions.
Breneman is bringing in an old friend, former Penn State quarterback Christian Hackenberg, to lead the media network.
"I could not be more excited to help build the future of college sports in State College," Breneman told On3. "We'll work hand in hand with Penn State Sports Properties, the collective, and fans to create something truly lasting and bring Penn State fans closer to the program and players they love."
When Mercury co-founder and CEO Porter Grieve initially launched platforms at Kentucky and Kansas, the plan was to create digital collectibles for fans and collectors while signing NIL deals with athletes. For example, Mercury launched at Kentucky in November 2021, signing more than 50 Kentucky athletes and coaches, including quarterback Will Levis and John Calipari. 
The brand has now moved away from the model, with a focus on athlete-driven content. At Penn State, State Media will work to cater to fans and athletes. Mercury has already secured a partnership with Learfield and Penn State properties, providing venue access and sponsorship opportunities.
The company has grown to Clemson and Oklahoma. Penn State will be a focal point in the coming months, with plans to turn it into a multi-million dollar property. Helping athletes build a signature brand is crucial for Mercury, all while promoting the institution.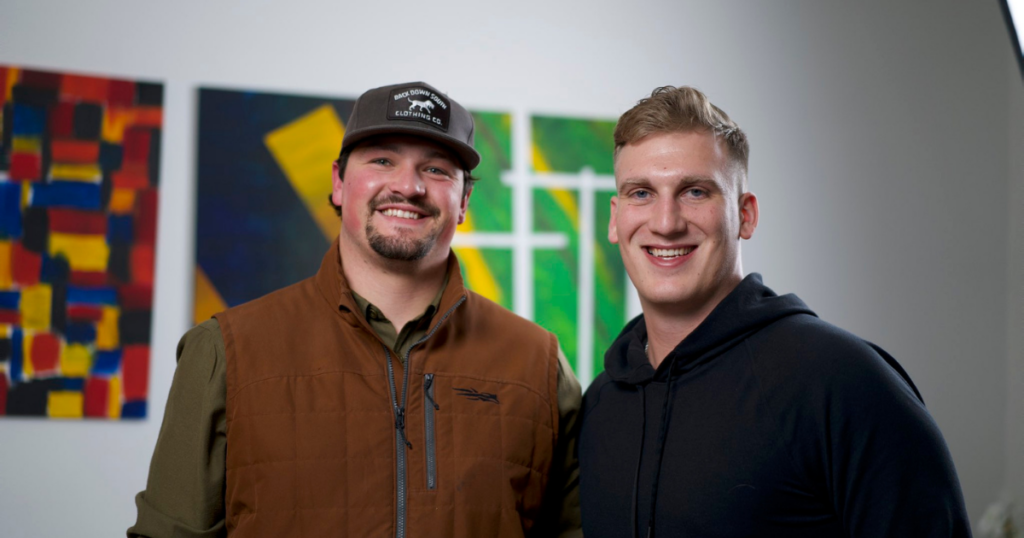 Plans for Penn State media network
Hackenberg will lead the content network, with plans for a show. The offering won't stop there, though. Mercury has acquired the "Hardcore Penn State" podcast, which has begun dropping shows on the State Media YouTube channel.
Breneman also told On3 the network is launching a podcast with former Penn State defensive lineman Aeneas Hawkins. The show will feature two current Nittany Lion football players, too. Mercury has already worked with Penn State quarterback Drew Allar, who sat down for a podcast with Breneman.
"When AB [Adam Breneman] reached out to get involved with State Media, I could not have been more excited to jump on the opportunity," Hackenberg told On3. "Getting more involved at Penn State has been a goal of mine and being able to help build something that will not only benefit the players and the program but the Penn State community as a whole is going to be very rewarding."
Fan experiences are also on the agenda
Similar to its other operations, Mercury is launching an experiences program for fans. The first event is Friday, Aug. 18 at Beaver Stadium. A benefit of working with Penn State's Learfield property is having access to venues across campus.
Selling at $299 a ticket, attendees will have access to a VIP tour, checking out the locker room, press box and luxury suite. Fans will also have the chance to run out of the Beaver Stadium tunnel with their name on the video board and announced over the PA system.
Additionally, Breneman and Hackenberg will be on hand throwing passes and running routes with attendees. A field goal competition is planned, too. Just 25 tickets are available, with ticket holders allowed to bring one guest.
As part of the monthly events, including the Beaver Stadium experience, a piece of proceeds will go back to Happy Valley United collective to support NIL efforts. The State College NIL market consolidated in June, as Success With Honor and the Lions Legacy Club merged to create Happy Valley United. The organization has already received support from athletic director Pat Kraft and James Franklin.